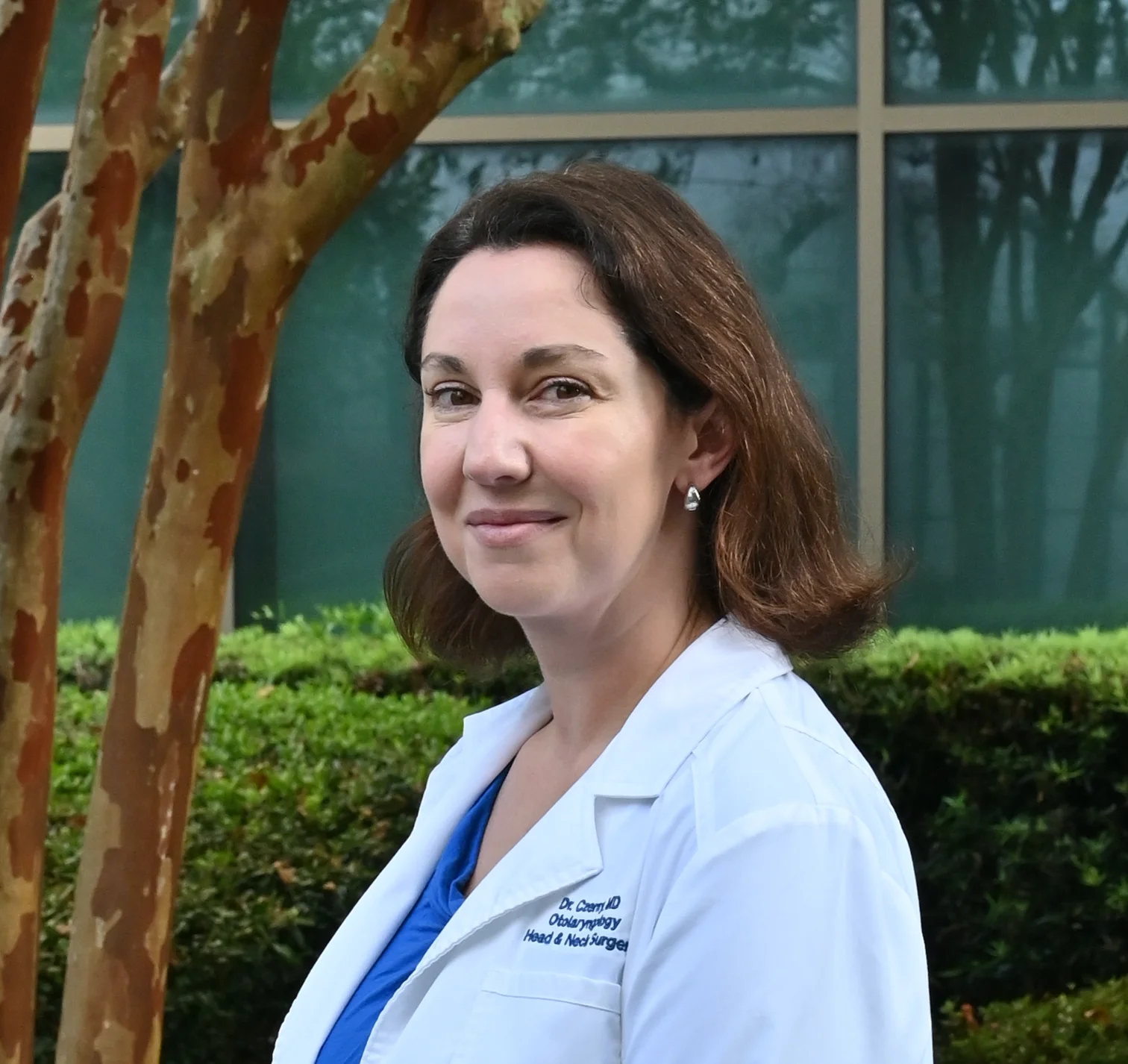 As a physician, I value an open dialogue that allows me to address my patients' chief questions and concerns at every appointment. I strive to incorporate education into my visits so that patients leave with not just a diagnostic or treatment plan, but also with additional knowledge about their problem.  My focus is on treating the patient rather than their imaging or labwork.
As a native Midwesterner, I love the warm, sunny Jacksonville climate and close proximity to the beach. My family, especially my three children, enjoy playing in the sand and being in the water. When I am not working as an ENT surgeon, you may find me doing a similarly hands-on activity like crafting or cooking with my kids.  
*Since I am asked on a daily basis--my last name is pronounced "Chur-nee".
Education & Training
Residency:  St. Louis University Hospital 
Medical Degree:  Ohio State University
Undergraduate Degree:  Vanderbilt University